Discover The Difference A New Set of Falken Tires Can Make
Falken burst into the tire manufacturing industry by providing a premier performance tire at an affordable price. They're committed to creating a high-performing and multi-application tire that's available to all consumers.
If you're looking for a new set of performance touring tires that also offer maximum comfort, Falken tires are for you! Ask us about Falken tire rebates and the warranty. Give Retro Auto Works a call today at 610-323-4111 to see which Falken tire is right for you! Retro Auto Works is minutes from everything. We are driving distance from you. Ask any car or truck owner in your neighboorhood who they recommend. Next stop by Retro Auto Works at 1156 N Keim St, Pottstown, PA, 19464.
Everything You Need to Know Before Buying Falken Tires
Whether you're an adventurer looking to upgrade your performance capabilities or looking to dip your toes into the performance tire world, Falken has a tire for you! Known for their incredible responsiveness and stability, you can trust Falken tires regardless of your vehicle's needs.
Falken was established by Sumitomo Rubber Industries in 1983. Despite being relatively new to the tire manufacturer industry, they've made a name for themselves in performance circles. Falken solidified their place as a strong consumer choice for their ultra-high-performance products by participating in and winning many well-known professional motorsports programs.
Falken tires offer a top-notch balance between performance and stability that sets them apart from other tire manufacturers. Drivers across Pottstown are switching to Falken tires for a smoother ride over the highway and better handling when they hit the backroads.
While Falken burst on the scene with high-quality performance tires, they're also known for their selection of specialized tire models for different applications. Falken receives high marks for their all-terrain tires and offers a wide selection of all-season tires. The tire families include:
Passenger Car Tire Sets
High-Performance Sports Car Tire Sets
Light Truck/SUV/ CUV Tire Sets
Medium Truck Tire Sets
At Retro Auto Works, we offer a comprehensive review of your options so you're getting the perfect Falken tire for you. We'll review where you drive, how often you drive, and what kind of tire you 're looking for to determine which Falken tire fits your vehicle's needs. If you have any questions, or you're ready for your tire consultation, give Retro Auto Works a call at 610-323-4111 today!
Your peace of mind is Retro Auto Works's number one priority, that's why we honor Falken's robust warranty program. Falken is praised for its above-average tread warranties so that your family is safe for the long haul. If you have any questions about the Falken warranty offerings, give Retro Auto Works a call today at 610-323-4111 and we can talk you through them.
If you're in the market for a new set of tires, it's time to upgrade to Falken. With superior performance and sophistication, you won't look back after your first set of Falken tires. Give Retro Auto Works a call at 610-323-4111 to get your car outfitted with a set of Falken tires. Ask us about Falken tire rebates and warranties.
What our clients are saying about us
We have established longterm and stable partnerships with various clients thanks to our excellence in solving their automotive needs!
More Reviews

This auto shop is defying the odds of today's version of customer service by providing good old fashion caring service. They take care of customer needs with no additional hidden agendas to charge more than needed. Unfortunately it is rare to find honest, sincerely friendly, and knowledgeable people today, but Retro Auto Works is certainly trying to bring that back to our way of life. We have brought 5 of our vehicles here and are completely satisfied!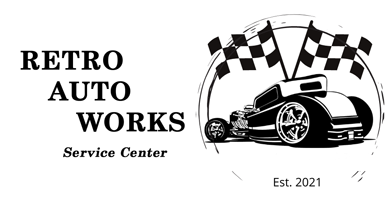 Thank you Retro Auto Works!!
Car & Truck Care, near Pottstown, Pennsylvania

I was very impressed. I was greeted by everyone working in the shop. Staff was very friendly and professional. I decided to just wait for my car, and it was about 15-20 mins. Plenty of room to sit and wait and the price was great!! Definitely recommend to anyone and I will be using them for other services I may need in the future. Thank you!!